PLAY EXPLORE DISCOVER
activity and dog-sledding provider
Our goal
Our aim is to have visitors take part of this exceptional area of Norway in the same way that we do. Whether we go dogsledding, glacier hiking or balancing on the highest peak on Njallavarri the goal is always to discover, play and explore with those that choose to come out with us.
We welcome you to the Lyngen Alps with warmth and hospitality, your home away from home.
Our promise
Whether you want to see the bluest part of a glacier, touch the perfectly symmetrical shapes of crystals in the snow or hear the unison breathing of a dog team as they pull you over the moonlit mountains, we will make sure you achieve it.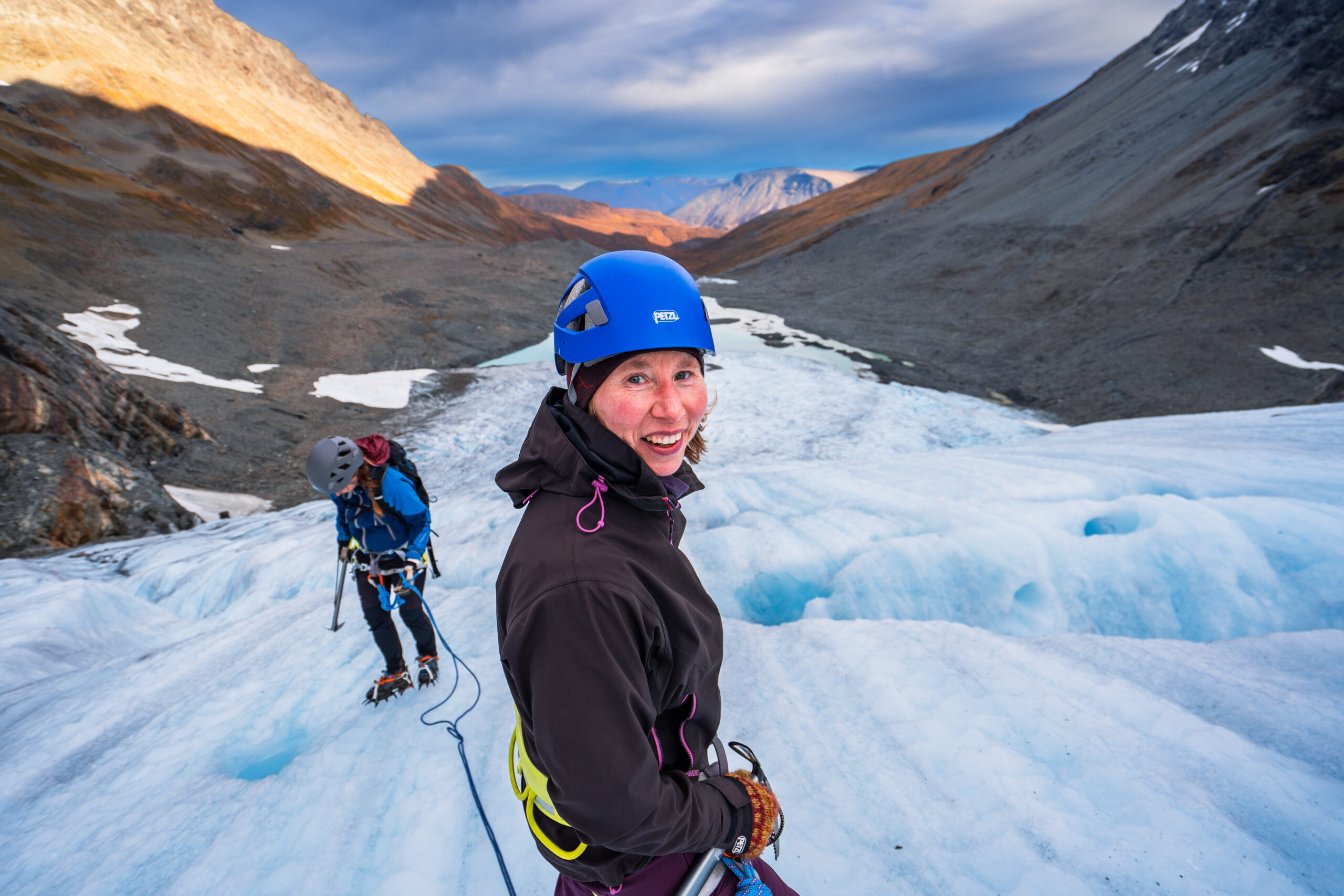 Glacier hike
Come with us and explore one of the most beautiful glaciers in the area, Steindalsbreen.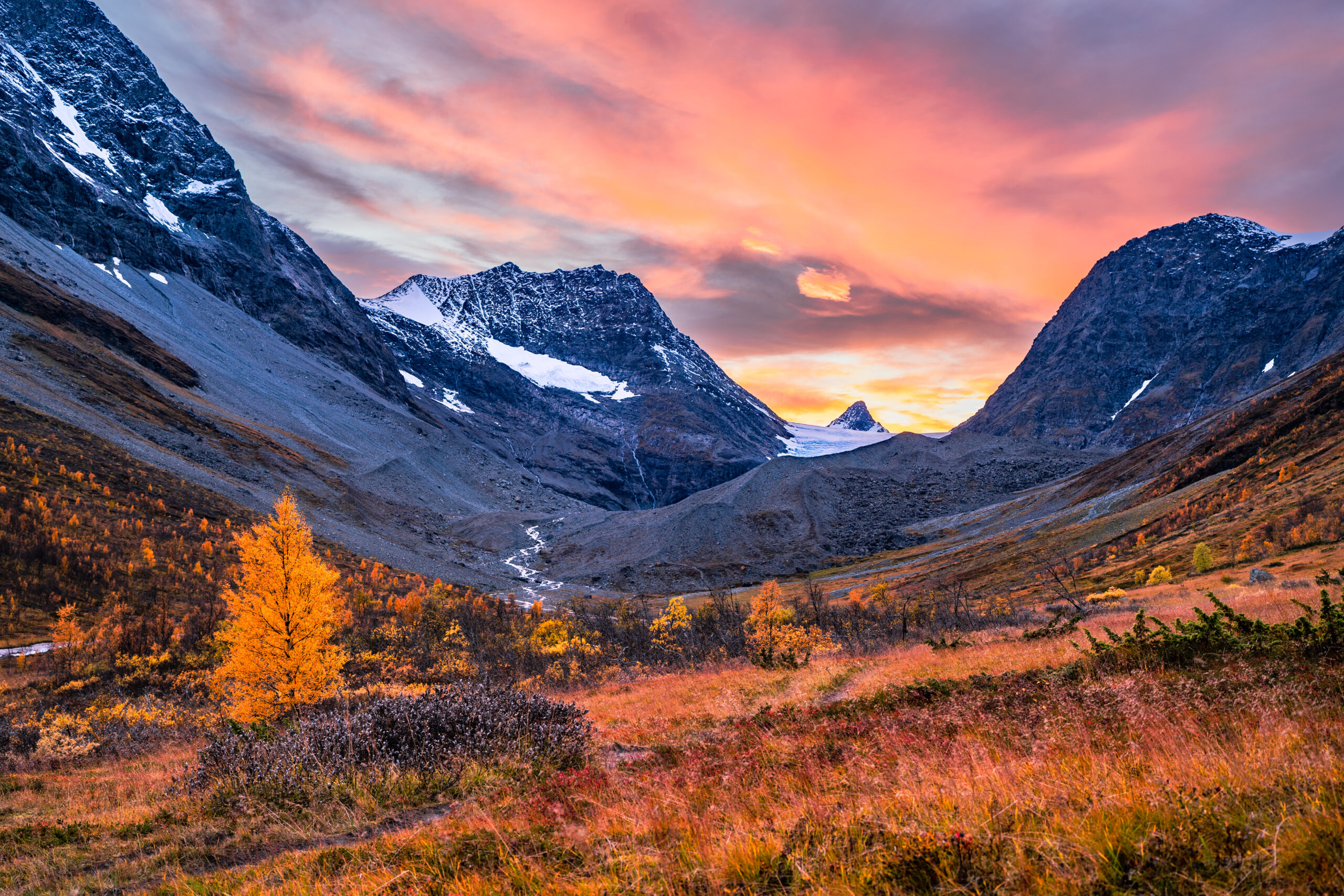 Top tour hike
See the Lyngen alps from above and join one of our local guides to climb one of the many summits this place has on offer.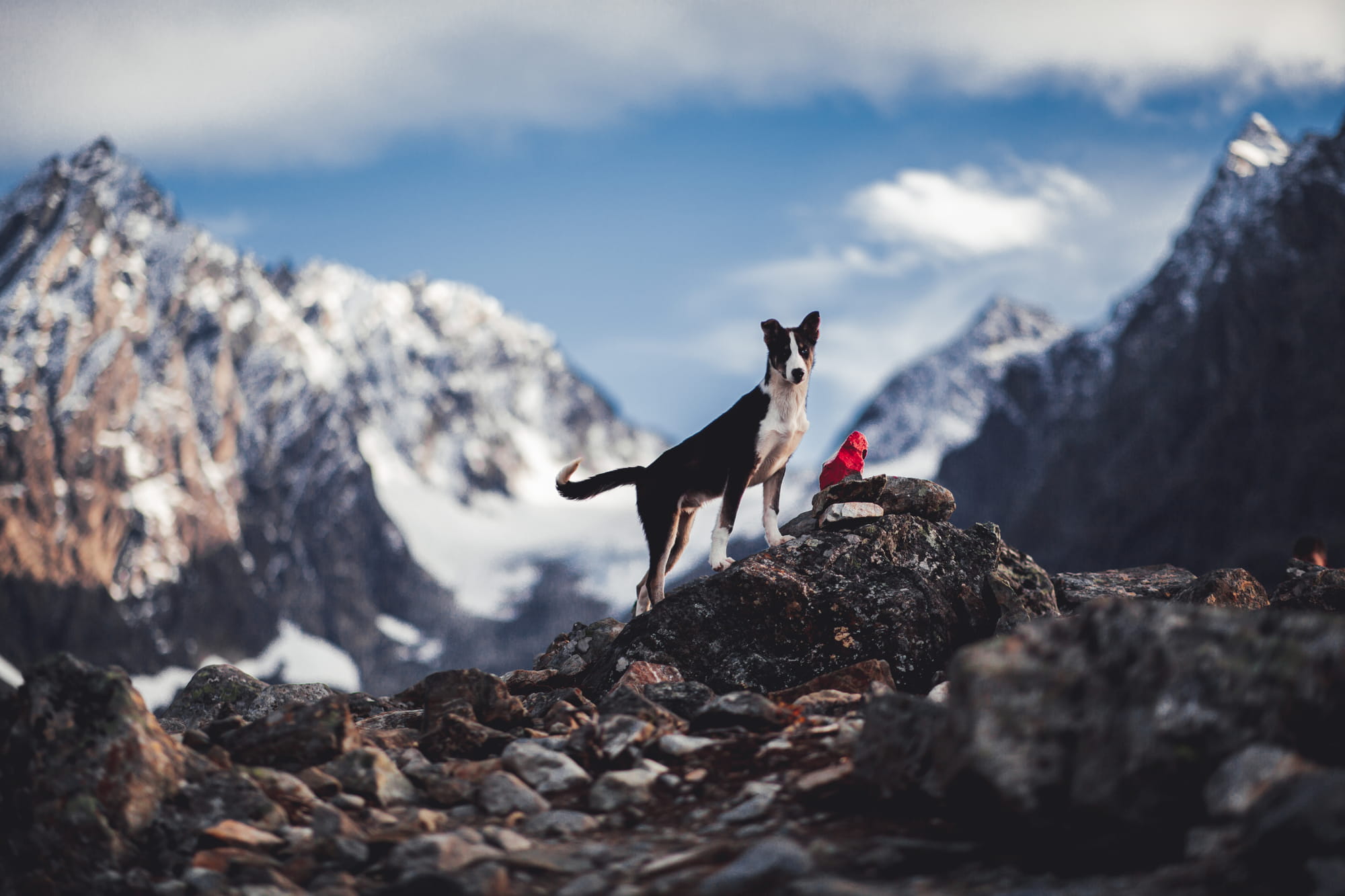 Husky hike in Tamok valley
Come visit our husky farm and experience the joy of hiking with one or more of our friendly dogs.
Reviews
Don't take our word for it! Read what others experience with us was like. Honest feedback is what makes us improve, so we encourage you to share your experience as well.
When we came to Tromsø, there was still no snow. But we really wanted to go dog sledding. We found Lyngen Outdoor Experiences as they offer dog sledding with carts.... read more The communication with them was really good. On the day of the tour we got the great news that there is already snow at the kennel. It is one and a half hour drive away but it's definitely worth the drive. Dave and his wife gave us a very warm welcome, we got warm clothes. Afterwards we went dog sledding. Dave explained everything perfectly and the dogs were so excited. Thereafter we got a very tasty meal and had a nice time with both of them. So all in all it was a perfect day and we would definitely recommend it.

Important to mention: Unfortunately one of the dogs got a little bit hurt from an ice plate. Dave immediately cared for her and brought her back to her shelter. So we can confirm, the well-being of the dogs is on first priority. We are very happy to see people who really care of their

aero-matze


November 2, 2021

Did the overnight gletcher experience. Very knowledgeable and friendly guide. Thoroughly prepared, balanced and well paced hike. Beautiful varied scenery all along the way combined with some nice challenges... read more (climbing / clambering onto rocky formations). Even for me as a relatively hiking novice the difficulty never wandered into uncomfortable territory.

The glacier itself is an experience on its own. Definitely the icing on the cake 🙂

I can highly reco

Niels S


August 29, 2021